Transportation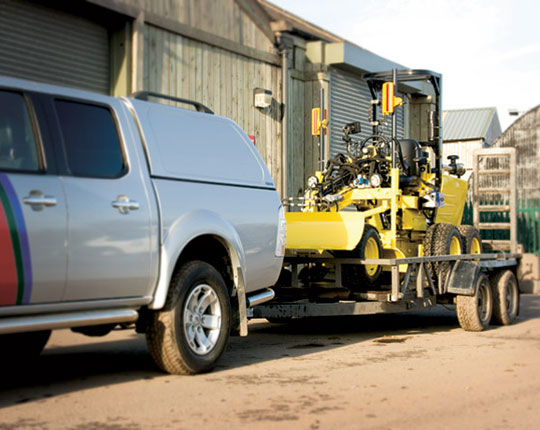 Laser-Grader® is tough enough to tackle the most challenging tasks, but light enough to mount on the back of a trailer or store inside a commercial vehicle. This makes Laser-Grader® the perfect grading solution for a one man operation.
Compact and space efficient design allows you to load and secure in minutes.
Infinitely variable speed through heavy duty hydraulic transmission allows you to load / unload Laser-Grader® quickly.
Integrally fixed lashing points ensure that you can safely strap down and secure Laser-Grader® for transportation.
The compact design of the Laser-Grader® allows it to be craned into otherwise inaccessable locations.
Smaller and lighter than it's big brother, but more than capable of completing accurate fine grading in a fraction of the time.