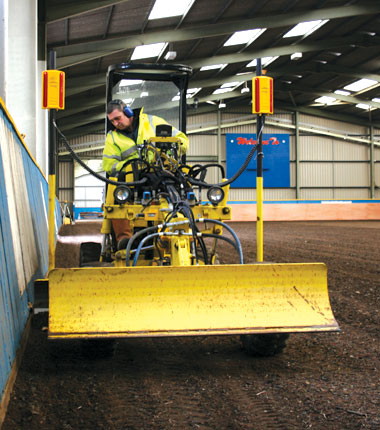 Equestrian arenas and riding rings require precise finish grading to ensure separation between the footing and the subsurface material. The Laser-Grader® can be set to grade off each layer of the desired plane or planes in the arena.
If the plans call for a uniform 50 or 75mm of material, the transmitter can be raised to ensure the exact slopes will be maintained, as well as the exact desired amount of material in between the footing and the base.
The Laser-Grader® is also ideal for contractors who provide arena maintenance and fine grading services. Over time a great deal of the footing is pushed to the outside of the arena exposing the base material and disrupting the drainage achieved by the precise slope at the site.
The Laser-Grader® is regularly used for routine grading maintenance of both indoor and outdoor riding arenas.